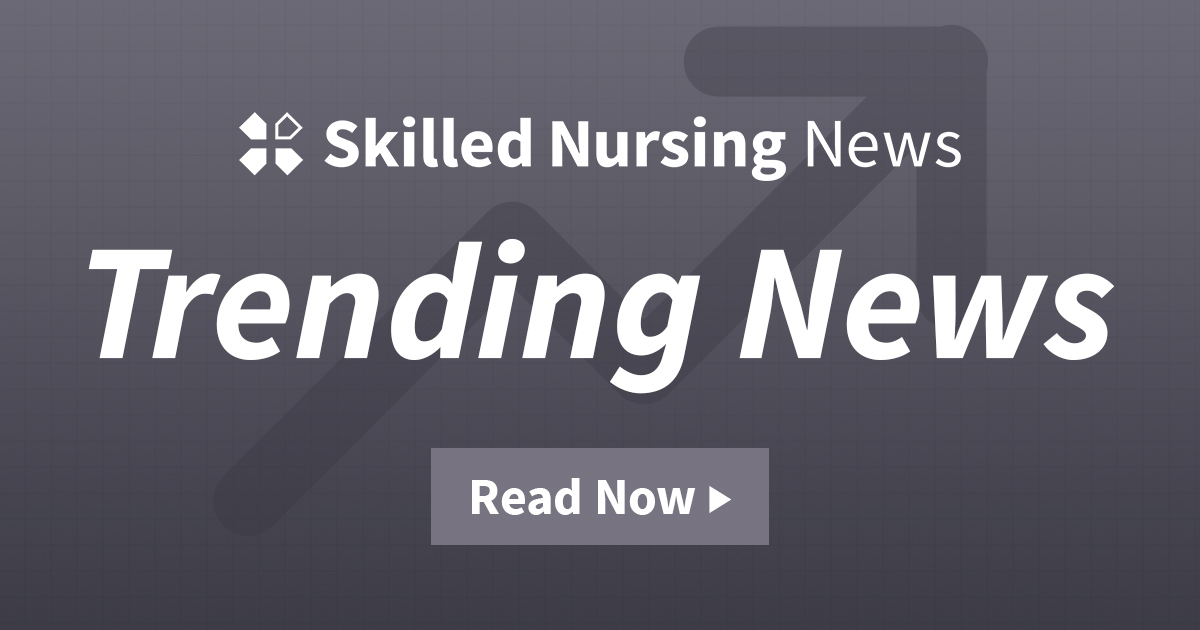 Why Nursing Home Reform Must Include Reimbursement Overhaul, Greater Financial Accountability
The skilled nursing sector needs an overhaul in how facilities are paid – and how operators are allowed to allocate government dollars – in order to really live up to the term "nursing home."
That's according to Harvard University professor David Grabowski, who — in referring to observations made by the late Robert Kane — said the term "nursing home" is a bit misleading given the sector's hospital-like layout and lack of adequate nursing staff.
Grabowski wrote about the disconnect between name and function in a scholarly article published in late April entitled, "Putting the Nursing and Home in Nursing Homes," which appeared in Innovation in Aging.
"U.S. nursing homes are often built and run like antiquated hospitals with desolate environments that feel more like a facility than a home," Grabowski wrote. "The typical nursing home has shared bedrooms and bathrooms. In the average U.S. nursing home, residents have relatively little direction over their daily lives as they would in their own home."
Underlying reasons for such long-standing issues in nursing homes lie with low state Medicaid reimbursement rates, Grabowski noted in the article, coupled with the fact that government entities don't hold nursing homes accountable to spend dollars on direct resident care.
Grabowski offers a solution: policymakers must put forth a set of reforms encouraging operators to employ more staff and build more home-like models.
"Any meaningful policy solution will need to encompass both increased reimbursement but also improved accountability," Grabowski wrote.
In terms of changing workplace culture and building layout, Grabowski noted a few small home models have popped up in the country, including the Green House project. Such models, which have been associated with a better quality of life, have not been widely adopted due to high capital costs tied to renovations and new construction.
Grabowski cited Arkansas as a driver of small home construction. The state allows funds collected under civil monetary penalties to be used for specialized reimbursements toward small home model construction or renovation.
"Today, Arkansas is among the national leaders in Green House penetration with 46 Green Houses across six nursing home campuses caring for roughly 550 residents at a given time," he noted.
While Medicare is a "relatively generous payer," he wrote, Medicaid's negative margins range from -2% to -3.2%, according to the Medicare Payment Advisory Commission (MedPAC).
At the state level, New Jersey passed a law in September 2020 requiring nursing homes to spend 90% of their revenue on direct care – New York and Massachusetts have proposed similar policies, Grabowski said.
California has introduced legislation requiring a certain amount of revenues be spent on the direct care of residents.
Grabowski said such legislation may be difficult to monitor, while adding these policies may stifle innovation and entry into the industry when flexibility is limited.
Other legislation has required spending on increasing staff wages and recruiting/retention efforts among nursing homes.
Illinois, for one, has allocated more than half of its $700 million nursing home funding increase toward staffing, whether that's incentives or simply wage increases.
"A criticism of these policies is that it is hard to track whether every additional dollar is used for its intended purpose. One idea to address the lack of accountability of these policies would be to pair these rate enhancements with minimum staffing standards and wage floors," added Grabowski.
More than half of facilities met daily staffing expectations of the Centers for Medicare & Medicaid Services (CMS) less than 20% of the time, Grabowski said, referencing Payroll Based Journal (PBJ) data.
Average nursing home staff turnover is 128% annually, with some facilities seeing turnover reach 200% to 300% per year; Registered nurses (RNs) had the highest turnover rate at 140.7%, followed by certified nursing assistants (CNAs) at 129.1% and licensed practical nurses at 114.1% (LPNs), Grabowski wrote.
"Turnover rates were higher in for-profit nursing homes, high Medicaid facilities, and nursing homes with lower-star ratings," he said, mirroring data cited in the Biden administration's reform initiative.
More than 400,000 workers have left the sector since the beginning of the pandemic, according to the U.S. Bureau of Labor Statistics.
The nursing home worker was found to be the "most dangerous job in America during the pandemic," said Grabowski, when one considers Covid exposure and poor infection control.